Stone Evans, developer of the Plug-In Profit Site here.
I'd love to know what YOU think about my service.
Has it made you money? Has it saved you money? Has it saved you time? Whatever it's done for you, I'd really love to hear about it and share it with others through this website.
If you're ok with that, please click here to visit the intake form for Plug-In Profit Site reviews and testimonials.
All I ask is one thing. Just be honest and sincere. The Internet is full of enough hype as it is, and I don't want to add any more to it.
I believe in my service, and I think you do to if you're here and interested in sharing your feedback with others.
Just tell your story in your own words, about why you signed up for the Plug-In Profit Site service, and what it's done for you so far.
If possible, I'd also appreciate it if you could upload a picture of yourself, and/or add a voice recording sharing your thoughts about the Plug-It Profit Site too.
This submission form makes it easy for you to do all of this in just a few steps »
Thank you very much. I look forward to seeing (and also hearing) what you have say… 🙂
Sincerely,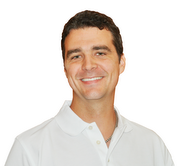 Stone Evans, The Home Biz Guy
– Developer of the Plug-In Profit Site